I have come across an interesting read about the new developments on the SGR.
It is reported in The East African Newspaper that Tanzania plans to commission the first electric train in East Africa in November 2019.
This report makes our long anticipation of the Uganda' SGR yet a far dream.
Of course, I know that there is probably nothing at all that we can change, but it is worth noting that our neighbours who chose a different mode of financing and a mix consortium of constructors, Tanzania seem to be making a lot of headway while efficiently keeping the overall cost of their entire planned SGR system low.
We are told in this article that Tanzania hopes to build an electric SGR covering 2,600km from Dar to Rusumo on its far Western border with Rwanda with several spurs, all at a cost of $14bn and it will be electric.
Tanzania has opted to look for financing its planned SGR line system in sectors.
For example the Dar – Morogoro sector which is 300km and costing $1.2bn is being funded by the Turkish Exim Bank and construction is by a Turkish firm.
It is reported that work on this first phase of the
Tanzania
SGR is now at 22% completion and expected to be completed by November 2019 when the first ever electric train in Tanzania will be launched.
The Morogoro – Makutopora (Dodoma) which is 426km at a cost of $1.9bn and being constructed by a consortium of Turkish and Portuguese companies.
It is reported that Tanzania last week signed an agreement with Standard Chartered Bank for a concessional loan of $1.46bn which represents 75% of the total cost of this sector.
Tanzania is yet to award contracts for the last two sectors: Makutopora (Dodoma) – Tabora which is 135km and then from Tabora – Isaka and offshoot from Isaka to Mwanza and then to Rusumo a distance of 250km.
It is also reported that Tanzania government has allocated $700m in this year's budget 2018/2019 for the SGR project and already 7,100 tones of rails for the first phase have been delivered in the country from Japan.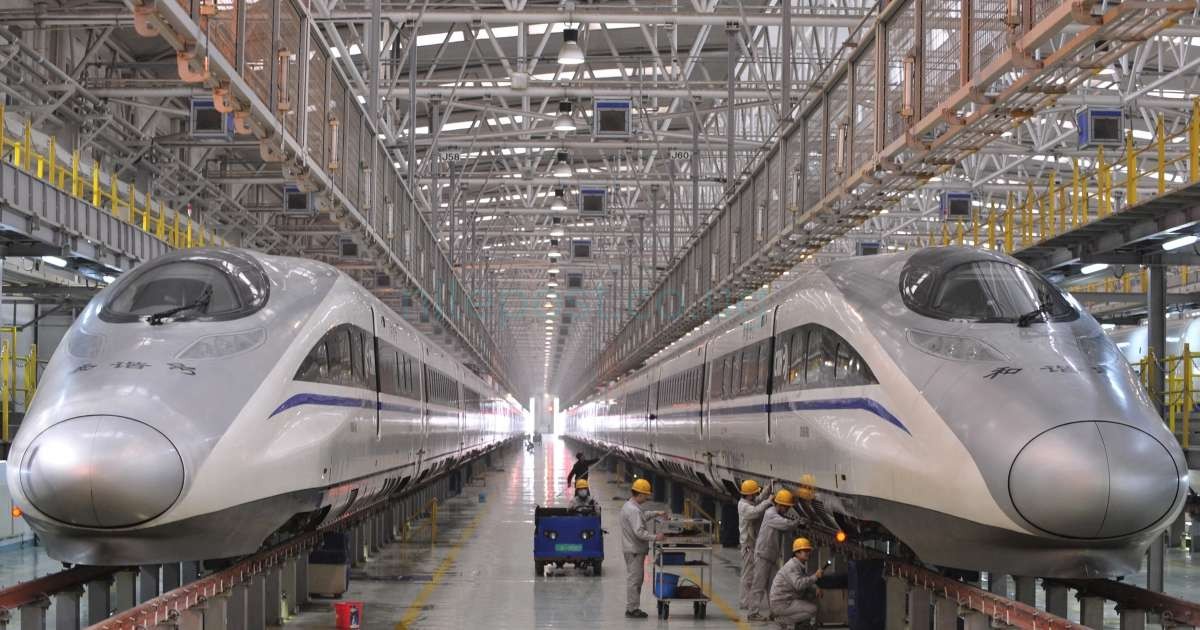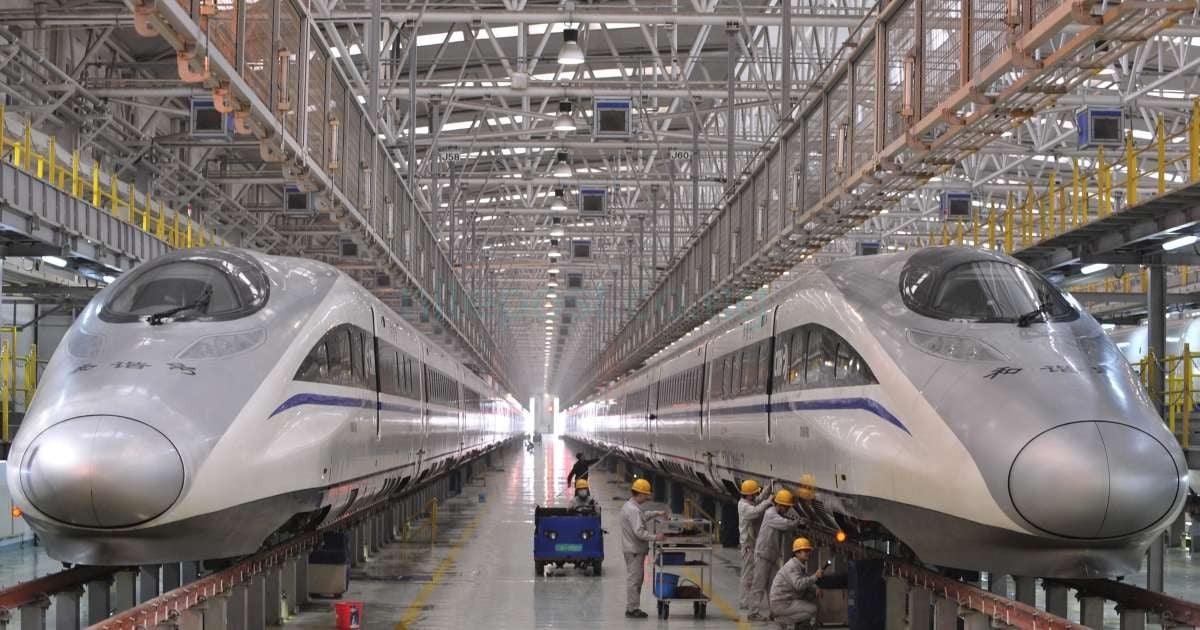 Tanzania is constructing an electric train line
This however, seems to be a stark contrast both in design, mileage coverage, cost and financing with those of her neighbors, Kenya and Uganda.
For instance, Kenya's SGR which is already complete and the first phase covering 485km from Mombasa to Nairobi and non electric was done at a cost of $3.6bn and is operational.
While that of Uganda which is still on the drawing board and envisaged to start from Malaba to Kampala, a distance of 273km is costed at $2.3bn, while the entire planned line system is of 1,724km and costed at $12.8bn. It should be noted that the Uganda SGR is planned to be electric.
Special interest here while making comparisons should be taken in the length of the sectors and the corresponding costs associated with those sectors.
For instance, while in Tanzania a sector from Dar – Morogoro of a distance of 300km is costing $1.2bn, that of Uganda from Kampala – Malaba of a distance of 273km is costed at $2.3bn.
Secondly, while the total cost of the Tanzania SGR of 2,600km will cost $14bn, the Uganda SGR of a distance of 1,724km is put at a cost of $12.8bn.
On the other hand Kenya's first phase of diesel SGR sector of Mombasa – Nairobi of a distance of 250km at a cost of $3.2bn.
Let us also try to make a comparison outside East Africa.
Ethiopia built an electric SGR from Addis to Djibouti a distance of 756km at a cost of $3.4 billion, 70% funded by the Chinese loan and the rest from government money.
These variances in costs go a long way to offer us a glimpse in how the costing for the SGR has been mangled up.
Another worrying key point that comes out of this article is that, although Kenya is already running its first phase of its SGR and Tanzania only a year away from commissioning its first phase, Uganda's SGR will have to wait a little longer to take off.
It is reported that Uganda's final decision and signing of financing agreement with the Chinese Exim Bank entirely depends on Kenya agreeing with China on the financing arrangements for their third SGR phase from Naivasha – Malaba.
It is further reported that, for some time, some sections of government officials in Nairobi had felt that Uganda had to participate in the financing of this phase because to them, they argued that constructing this sector was largely in the interests of Uganda more than Kenya.
This is why the Kenyans were reluctant in taking up the proposed Chinese financing that was to cover the entire line from Mombasa – Malaba.
Meanwhile in order for President Uhuru to score politically on a commitment that he had stark his political life on during the 2017 elections campaigns, he went to renegotiate the loan from China.
These negotiations saw the Kenya's SGR split into three phases (Mombasa – Nairobi, Nairobi – Naivasha and Naivasha – Malaba).
Also in a bid to speed up the SGR first phase election delivery, it was downgraded from being electric to diesel. What is not yet known is whether the remaining two phases will also be diesel.
Although it is almost clear that the Chinese financing of the second phase (Nairobi – Naivasha) was completed and works are underway, it is still not clear as to when the financing for the third phase ( Naivasha – Malaba) will be cleared.
It had been hoped that this is an issue that would be sorted out during the recent concluded FOCAC Summit 2018 in Beijing, however reports are that this is still a thorny issue which continues to be pending.
The sum of it all is that, Uganda's SGR financing by China will have to continue waiting till the Kenyans sort themselves out with Beijing.
All that financial juggling notwithstanding, what keeps on coming out in the media about the scandals of bribery and inflated costs of the Uganda's SGR and inflated compensations even before any single railway sleeper is laid down on ground must be a cause of worry.
So the question is, will Ugandans see an electric train in 2021, the year in which all Ugandans are supposed to be aboard and afloat in the promised economic take off era? Hopefully!
It must be pointed out that SGR is critical in the infrastructure development of our country and its continued delay is detrimental to our overall national aspiration of social economic transformation.
SGR is important because it would not only increase on labour mobility, increase internal tourism and enhance trade within the East African common market, but it will also greatly spur trade and exchange of goods and services within East Africa, hence opening up more job opportunities for our people.
Further, the SGR will go a long way in reducing on the ongoing and unabated wear and tear on our road infrastructure particularly the main trade arteries, it will greatly reduce on the current road carnage that is experienced on these roads and will definitely spur trade along its route, thus providing new business opportunities for our communities who live along the route.
Coming with the benefits of this SGR is the opportunity that it offers for quick and seamless integration with the East African member states and making the travel and exchange of ideas and experiences easy and affordable.
So given the importance of the SGR as outline above, are we going to continue to sit by and simply wait folding our hands and counting on the generosity of our neighbours to sort out their financing challenges with Beijing before we could ever embark on this very serious landmark project that could transform entirely not only the economy of our country, but also and most importantly the lives of our people?
I want to submit that there are times where some tough decisions must be made because Ugandans have actually waited for this infrastructure for far too long.
It must be noted that unfortunately the SGR is not the only such critical infrastructure project that has delayed either to start or to be completed.
We have a litany of such mega projects that if executed and completed without any further delay, surely there would have been a marked and visible benefit for all. These include the following:
The Karuma and Isimba dams which were expected to have been completed in October and December this year respectively.
The Northern Bypass second phase and completion of the additional two lanes that reportedly had been "inadvertently" forgotten in the first phase.
The extension of Entebbe Airport that is moving at a snail pace.
The not yet started of the Kampala – Jinja Express Highway although reports are that solicitation of Expression of Interest has been made.
The not yet started, long anticipated flyover connecting Jinja Road from Kitgum House and Kibuye intended to ease congestion in the city.
The not yet started of expansion of the Kibuye – Busoga road that would have actually made the use of the newly commissioned Entebbe Expressway meaningful.
The earlier taunted establishment of the Rapid Bus Transport System in the City whose status no one knows yet.
As we ponder about the effects of procrastination in executing these life changing projects for the country, we should be reminded that actually the Holy Book, the Bible also teaches us about managing our time offered to us as leaders very well.